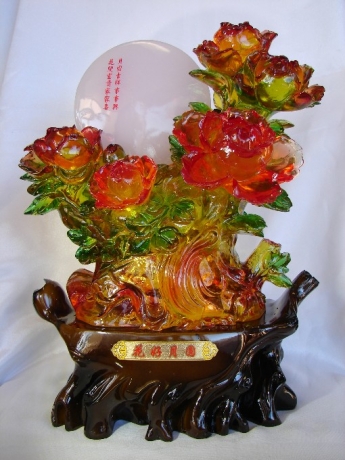 09/12/2011 is Chinese Moon Festival. Moon festival is also called Mid-Autumn festival. Moon festival represents union and harmony since it is said the moon is the brightest and biggest on this day. Moon festival is the second important Chinese traditional festival.
Moon cake and fruits are the traditional food for moon festival. On this day, Chinese have traditions to gather together eating moon cakes and fruits under the shine of the moon. In the same time, some Chinese also pray to the Moon and make wishes, especially those reunion wishes. It is believed that Moon can help you make wishes true.
A lot of Asian countries have Moon festival, such as Vietnam, Singapore, Malaysia, etc. They have different and similar ceremony. Some places have dragon dancing and some places have big lanterns too.
There are also a lot of legends regarding to Moon Festival. ChangEr and Jade Rabbit are the most common ones. One of the best Four-character idioms for Moon festival is Hua Hao Yue Yuan that means beautiful flowers and full moon. See more feng shui products at feng shui store.