Good news for drop shippers:
We are always doing our best to server our customers as well as our drop shippers. For easilly getting our products' database, we added one products' database under your drop ship account. You can download the newest items' information, such as sku number, titles, descriptions, url for images, weight and prices, etc, directly from our site. The steps to download are as followings:
1. Login to your drop shipper account;
2. After you login, you will see the Downloads Tab under My Account and click that Tab;
3. Click the Link of Download under the Action;
4. After download, you can use winzip to unzip that files.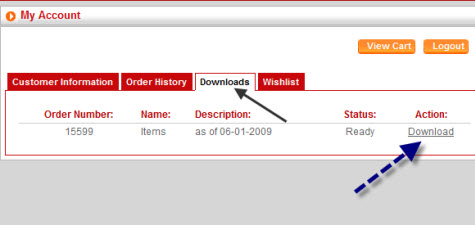 P.S. This download is for drop shippers only. Our drop ship program is at feng shui import dropship.