Marriage is one of the most important things for life. It is believed that a auspicious wedding date can lead you to happiness, harmony and wealth for the rest of the life. In contrast, an inauspicious one can yield to unhappy marriage and even misery.
In general, a lucky wedding date cannot be against either the groom's or bride's Chinese zodiac sign. The date to choose is better suit for both groom and bride. Don't choose any date that is either dead or separated. For specific persons, the lucky date for wedding is better calculated by the combination of birthday times of both groom and bride.
In 2019, it is the year of the Pig which is against to Snake. Zodiac sign tiger and monkey are also side-against to TaiSui. Therefore, these zodiac persons are suggested to get the corresponding TaiSui amulets/Taisui card to appease TaiSui before managing their wedding.
If you are not sure what Chinese zodiac sign you are, you can use our Chinese Zodiac Sign Tool to find out your sign.
You can also purchase our feng shui service to have our expert to help you tailor a propitious wedding time, with important wedding procedures precise to minute.
Followings are the general good days for wedding in 2019 the Year of the pig:
January,2019
01/04(Lunar11/29)Fri.-date of ox against sheep
01/06(Lunar12/01)Sun.-date of rabbit against rooster
01/08(Lunar12/03)Tue.-date of snake against pig
01/13(Lunar11/29)Sun.-date of dog against dragon
01/18(Lunar11/29)Fri.-date of rabbit against rooster
01/19(Lunar11/29)Sat.-date of dragon against dog
01/21(Lunar11/29)Mon.-date of horse against rat
01/30(Lunar11/29)Wed.-date of rabbit against rooster
February,2019
02/01(Lunar12/27)Fri.-date of snake against pig
02/02(Lunar12/28)Sat.-date of horse against rat
02/08(Lunar01/04)Fri.-date of rat against horse
02/14(Lunar01/10)Thur.-date of horse against rat
02/15(Lunar01/11)Fri.-date of sheep against ox
02/17(Lunar01/13)Sun.-date of rooster against rabbit
02/20(Lunar01/16)Wed.-date of rat against horse
02/23(Lunar01/19)Sat.-date of rabbit against rooster
02/27(Lunar01/23)Wed.-date of sheep against ox

March,2019
03/01(Lunar01/25)Fri.-date of rooster against rabbit
03/10(Lunar02/05)Sun.-date of horse against rat
03/11(Lunar02/06)Mon.-date of sheep against ox
03/14(Lunar02/09)Thur.-date of dog against dragon
03/16(Lunar02/11)Sat.-date of rat against horse
03/19(Lunar02/14)Tue.-date of rabbit against rooster
03/22(Lunar02/17)Fri.-date of horse against rat
03/23(Lunar02/18)Sat.-date of sheep against ox
03/29(Lunar02/24)Fri.-date of ox against sheep
April,2019
04/04(Lunar02/30)Thur.-date of sheep against ox
04/11(Lunar03/07)Thur.-date of tiger against monkey
04/15(Lunar03/11)Mon.-date of horse against rat
04/23(Lunar03/19)Tue.-date of tiger against monkey
04/25(Lunar03/21)Thur.-date of dragon against dog
04/30(Lunar03/26)Tue.-date of rooster against rabbit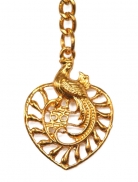 May,2019
05/05(Lunar04/01)Sun.-date of tiger against monkey
05/06(Lunar04/02)Mon.-date of rabbit against rooster
05/07(Lunar04/03)Tue.-date of dragon against dog
05/09(Lunar04/05)Thur.-date of horse against rat
05/10(Lunar04/06)Fri.-date of sheep against ox
05/13(Lunar04/09)Mon.-date of dog against dragon
05/18(Lunar04/14)Sat.-date of rabbit against rooster
05/21(Lunar04/17)Tue.-date of horse against rat
05/23(Lunar04/19)Thur.-date of monkey against tiger
05/24(Lunar04/20)Fri.-date of rooster against rabbit
05/25(Lunar04/21)Sat.-date of dog against dragon
05/27(Lunar04/23)Mon.-date of rat against horse
05/29(Lunar04/25)Wed.-date of tiger against monkey
05/31(Lunar04/27)Fri.-date of dragon against dog
June,2019
06/02(Lunar04/29)Sun.-date of horse against rat
06/05(Lunar05/03)Wed.-date of rooster against rabbit
06/06(Lunar05/04)Thur.-date of dog against dragon
06/09(Lunar05/07)Sun.-date of ox against sheep
06/13(Lunar05/11)Thur.-date of snake against pig
06/15(Lunar05/13)Sat.-date of sheep against ox
06/16(Lunar05/14)Sun.-date of monkey against tiger
06/17(Lunar05/15)Mon.-date of rooster against rabbit
06/21(Lunar05/19)Fri.-date of ox against sheep
06/24(Lunar05/22)Mon.-date of dragon against dog
06/28(Lunar05/26)Fri.-date of monkey against tiger
06/29(Lunar05/27)Sat.-date of rooster against rabbit
06/30(Lunar05/28)Sun.-date of dog against dragon
July,2019
07/03(Lunar06/01)Wed.-date of ox against sheep
07/06(Lunar06/04)Sat.-date of dragon against dog
07/07(Lunar06/05)Sun.-date of snake against pig
07/16(Lunar06/14)Tue.-date of tiger against monkey
07/19(Lunar06/17)Fri.-date of snake against pig
07/22(Lunar06/20)Mon.-date of monkey against tiger
07/23(Lunar06/21)Tue.-date of rooster against rabbit
07/24(Lunar06/22)Wed.-date of dog against dragon
07/28(Lunar06/26)Sun.-date of tiger against monkey
07/29(Lunar06/27)Mon.-date of rabbit against rooster
07/31(Lunar06/29)Wed.-date of snake against pig
August,2019
08/02(Lunar07/02)Fri.-date of sheep against ox
08/03(Lunar07/03)Sat.-date of monkey against tiger
08/04(Lunar07/04)Sun.-date of rooster against rabbit
08/05(Lunar07/05)Mon.-date of dog against dragon
08/11(Lunar07/11)Sun.-date of dragon against dog
08/12(Lunar07/12)Mon.-date of snake against pig
08/13(Lunar07/13)Tue.-date of horse against rat
08/14(Lunar07/14)Wed.-date of sheep against ox
08/15(Lunar07/15)Thur.-date of monkey against tiger
08/17(Lunar07/17)Sat.-date of dog against dragon
08/19(Lunar07/19)Mon.-date of rat against horse
08/22(Lunar07/22)Thur.-date of rabbit against rooster
08/24(Lunar07/24)Sat.-date of snake against pig
08/25(Lunar07/25)sun.-date of horse against rat
08/26(Lunar07/26)Mon.-date of sheep against ox
08/27(Lunar07/27)Tue.-date of monkey against tiger
08/31(Lunar08/02)Sat.-date of rat against horse

September,2019
09/03(Lunar08/05)Tue.-date of rabbit against rooster
09/04(Lunar08/06)Wed.-date of dragon against dog
09/06(Lunar08/08)Fri.-date of horse against rat
09/07(Lunar08/09)Sat.-date of sheep against ox
09/10(Lunar08/12)Tue.-date of dog against dragon
09/13(Lunar08/15)Fri.-date of ox against sheep
09/17(Lunar08/19)Tue.-date of snake against pig
09/18(Lunar08/20)Wed.-date of horse against rat
09/20(Lunar08/22)Fri.-date of monkey against tiger
09/25(Lunar08/27)Wed.-date of ox against sheep
09/28(Lunar08/30)Sat.-date of dragon against dog
09/30(Lunar09/02)Mon.-date of horse against rat
October,2019
10/02(Lunar09/04)Wed.-date of monkey against tiger
10/07(Lunar09/09)Mon.-date of ox against sheep
10/09(Lunar09/11)Wed.-date of rabbit against rooster
10/12(Lunar09/14)Sat.-date of horse against rat
10/14(Lunar09/16)Mon.-date of monkey against tiger
10/16(Lunar09/18)Wed.-date of dog against dragon
10/23(Lunar09/25)Wed.-date of snake against pig
10/24(Lunar09/26)Thur.-date of horse against rat
10/26(Lunar09/28)Sat.-date of monkey against tiger
10/27(Lunar09/29)Sun.-date of rooster against rabbit

November,2019
11/02(Lunar10/06)Sat.-date of rabbit against rooster
11/05(Lunar10/09)Tue.-date of horse against rat
11/11(Lunar10/15)Mon.-date of rat against horse
11/15(Lunar10/19)Fri.-date of dragon against dog
11/17(Lunar10/21)Sun.-date of horse against rat
11/21(Lunar10/25)Thur.-date of dog against dragon
11/23(Lunar10/27)Sat.-date of rat against horse
11/27(Lunar11/02)Wed.-date of dragon against dog
December,2019
12/05(Lunar11/10)Thur.-date of rat against horse
12/09(Lunar11/14)Mon.-date of dragon against dog
12/10(Lunar11/15)Tue.-date of snake against pig
12/18(Lunar11/23)Wed.-date of ox against sheep
12/22(Lunar11/27)Sun.-date of snake against pig
12/30(Lunar12/05)Mon.-date of ox against sheep