Free Shipping!
Upon Order Over $85.00
(See
FAQ
for Detail)
Your cart is currently empty
Feng Shui Products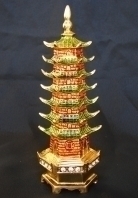 Feng Shui Products Best Buy
Feng shui products best buy at Feng Shui Import. Feng shui gifts have Chinese coins, crystals, pagoda, Bagua mirrors, wu lou, sailing boats, auspicious amulets, bells, wind chimes, red scroll, feng shui plaque, red scrolls, 5 element pagoda, Ru Yi and feng shui books, ect feng shui supplies. Wholesale and retail feng shui products at Chinese store San Diego.
Also have talisman amulets, such as feng shui keychains, and other feng shui items.
Refine Search