Login to Get 10% Off!

0 item(s) - $0.00
Your cart is currently empty
Chinese Wall Scroll Calendars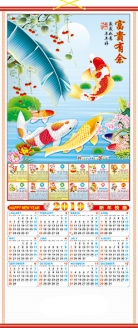 Chinese Scroll Calendars 2019
2019 Chinese scroll calendars - pig calendars 2019 are for year of the pig. Hanging one wall scroll calendar at home to bring wealth, good health and good fortune. Wholesale scroll calendars too.