Your cart is currently empty
Jade pendant with one golden Chinese zodiac animal inside. There are twelve different Chinese zodiac animals that you can choose in the option box. Each of the animals can rotate inside when you slightly shake it or move it. The diameter of the jade pendant is approx. 1". The animal sign is gold dyed. Chain is not included.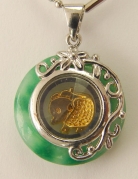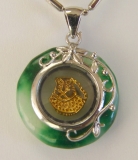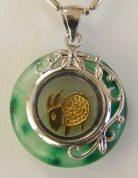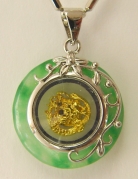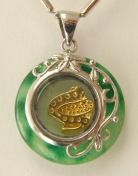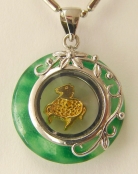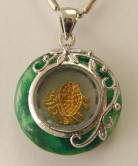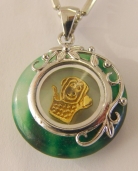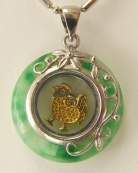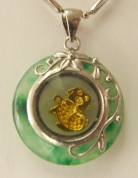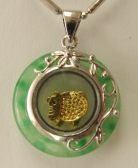 Currently there are no reviews for this product. Share your opinion with others, be the first to write a review.
Order Over $85.00 (see FAQ)