Big Feng Shui Natural Gourd for Displaying
The big gourd is natural calabash. It is feng shui gourd for displaying. Feng shui gourd can keep the illness chi away and bring good healthy chi into your house.

The gourd is natural with seeds inside. And it is typed with one red Chinese mystic knot and painted with different pictures: butterfly, chi lin or dragon. The height of it is approx. 12". It comes with one wooden base. The pictures are shown as followings: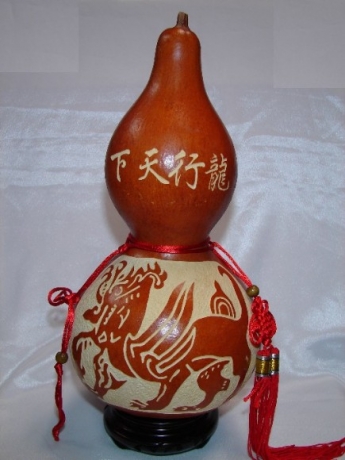 See more Wu Lou.
Currently there are no reviews for this product. Share your opinion with others, be the first to write a review.